My mom's birthday was this last Wednesday. She celebrated her 69th birthday! My Uncle Ray and Aunt Beth offered to host my mom's birthday at their house and generously offered to provide everything!!!
My mother is the 2nd child of 10. She was born and raised in Halifax, Nova Scotia. Here is Canada: Look all the way to the far right at the tiny pink bit.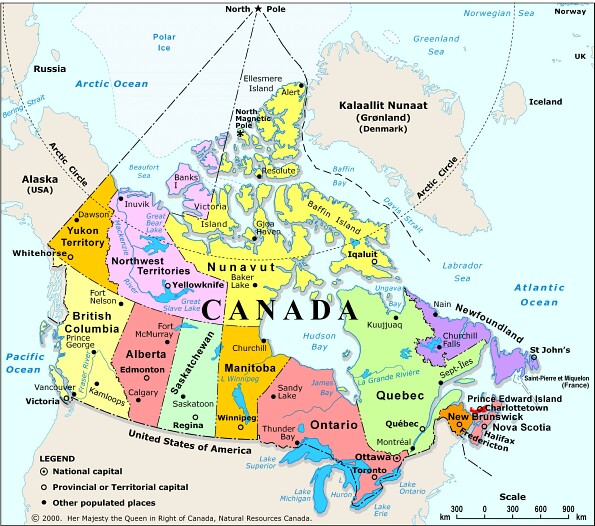 It's tiny - Here it is blown up.
Most of my family currently live on this tiny province. My mom and two of her brothers moved to the States many years ago. Of the two, her oldest brother Ron moved to Michigan with his wife, but her youngest brother Ray lives right down the street with his wife and their 5 kids! They graciously offered to host our huge family for the evening and we had an awesome party full of family, music, food, wine and fun!!!
Here is the best photo of the night:
Liam spit up on Oma!
Just kidding!! Here is the best picture of the night

I know I know - but who belongs to who and which one is which, right? Allow me to 'splain you how our family works:
Uncle Ray, Aunt Beth, and 4 out of 5 kids (Pascale is not here)
Now here are Mom's kids & spouses (except #1 Steve and #2 Kevin and my husband Jason)
And here are Oma's grandkids!! (Except #9 Alexandra and #10 Michaela)
Tired of that picture yet? Yeah me too. Do you want to see how many photos we had to take to get that one nice picture? Just Press play :)
Oh it was a good party. A normal person would have taken a picture of all the amazing food they prepared for us. But I just went straight for a knife and fork. But we did snap photos of the cake!
But first Leo had to do a dance in order to get cake...
And Uncle Ray even did a champagne toast!
And what Nova Scotian birthday would be complete without dancing!!!
And here are a bunch of photos in random order of Oma's birthday!!
Austin, Leo & Tommy on the slide, Gavin, Leah and Elena
Uncle Ray and Audrey
Elena in her party dress!
Will and Paul
Kathleen, Monica and Baby Liam
Jocelyn, Mike, Verity, Ainsley, Paul
Oma & Liam
Oma, Audrey & Liam
Leah & Mel
Elena & Lisa
Oma & Mike
And here begins our attempt at "family photos"
Kathleen, Michael, Mel, Oma, Paul
Oma & Michael
Monica, Oma & Michael
And a BIG thank you to Uncle Ray and Aunt Beth for the fantastic birthday celebration!!!!